The 7th Electoral Managament Bodies Conference
The Venice Commission organises the 7th EMB Conference this year in cooperation with the UK Electoral Commission on Tuesday the 22th and Wednesday the 23th of June 2010. The conference will take place in London.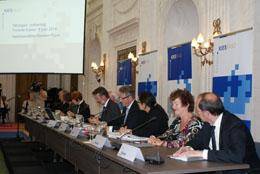 Last year the 6th EMB Conference was held in The Hague on 30 November and 1 December. The theme of the conference was "Enhancing participation in elections". It was organised by the Venice Commission in cooperation with the Netherlands Ministry of the Interior and the Electoral Council of the Netherlands.