Official results of the House of Representatives elections 12 September 2012
Voter turnout for this House of Representatives elections was, at 74,6%, just below that of the elections held in 2010 (75,4%). Of the 12.689.810 members of the electorate, 9.462.223 persons cast their vote. Of these votes, 9.424.235 were valid votes. There were 17.004 blank votes and 20.984 invalid votes. The Electoral Council announced these results on 17-09-2012 in a public meeting at the House of Representatives.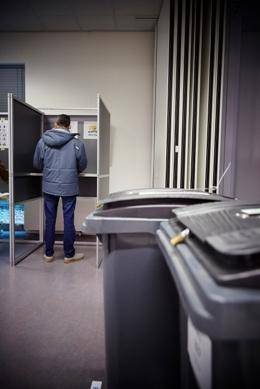 Total number of votes and electoral quota
The total number of valid, non-blank, votes amounts to 9.424.235 votes. There are 150 seats to distribute. The electoral quota amounts, when rounded up, to 62.829 (number of valid votes divided by number of seats = 150). Without rounding up, the electoral quota amounts to: 62.828 35/150
In order to be elected by preference vote, a candidate has to obtain more than 25% of the electoral quota, thus a minimum of, when rounded up, 15.708 votes.

For additional information and the official report of the central electoral committee's meeting (the Electoral Council): see annex.