2012 House of Representatives elections evaluation
Even when a voter is travelling the world, he needs to be able to vote - per letter - from abroad. This is one of the recommendations by the Electoral Council included in its evaluation advice with respect to the past House of Representatives elections. At the moment, a person is only allowed to do so when abroad for reasons of work or occupation.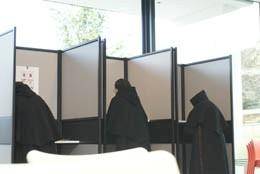 The Electoral Council would also like to meet the wishes of voters and other people involved in the election process on other points. The counting process at polling stations, for example, can be drastically simplified by striking various currently prescribed counts. Fewer counts will lead to fewer mistakes, according to the Electoral Council. The period for collecting declarations of support may be extended from one to two weeks. And, in addition, the required amount of declarations of support for new parties may, for the small 20th electoral district (Bonaire, Sint Eustatius and Saba) be reduced from thirty to ten. Because of the sizeable time zone difference, the Electoral Council also suggests to have the House of Representatives elections on these islands be held a day earlier.
Study on proxy voting
The Electoral Council has been made aware of the results of a study on proxy voting carried out on behalf of the Ministry of the Interior and Kingdom Relations. The study report contains no reason for the Council to put further limits on the currently existing possibilities. The provision of more information about the proper use of the regulations is called for, though: the granter of proxy has to take the initiative and will have to give the holder of proxy instructions on what proxy vote he wants to be cast.

The evaluation advice also tackles issues such as: printing and sending poll cards and lists of candidates (has to be done more carefully), voting by people placed under guardianship (administrators do not automatically hold proxy) photographing or filming at the polling station (no legal prohibition; it is up to the chairman of the polling station to take action against situations getting out of hand, where necessary).
Publications