Senate approves repeal of Advisory Referendum Act
On Tuesday 10 July, the Senate approved the repeal of the Advisory Referendum Act. Therefore, voters can no longer submit any requests to the Electoral Council for an advisory referendum to be held.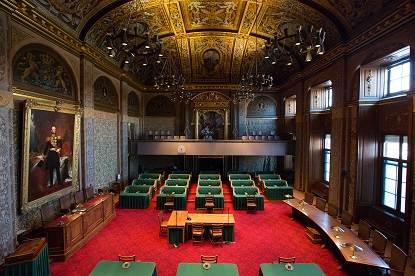 Since 1 July 2015, voters have been able to request advisory referenda on treaties or acts that had been approved or passed, but had not yet entered into force. During the period between 1 July 2015 and 10 July 2018, a total of 323 acts qualified for a referendum.
Two referenda
During the time the Advisory Referendum Act was in force, two referenda were held: a referendum on the Approval Act of the Association Agreement between the European Union and Ukraine in April 2016 and a referendum on the Intelligence and Security Services Act 2017 in March 2018.
Final phase
During this period, there were two acts that reached the threshold of more than 10,000 valid requests in the preliminary phase, but failed to reach the threshold of 300,000 valid requests in the final phase that were needed in order for a referendum to be held. These acts were the amendment to the Income Tax Act 2001 on gradually phasing out the deduction due to little or no home acquisition debt (also called the Hillen Act) in March 2018 and the amendment to the Organ Donation Act in July 2018.
No referendum on repeal act
In the repeal act, the government included the provision that no referendum can be held on the repeal act itself. The action group called 'Meer Democratie' argued that the Repeal Act does qualify for a referendum and brought the matter before the District Court of The Hague. The action group also wanted the ratification or publication of the Repeal Act to be postponed until the court had assessed the merits of the case. The court dismissed the action group's claims, saying that 'the court cannot interfere in the legislative process that is reserved to the government and the Houses of the States General'.