Results of the referendum on the Intelligence and Security Services Act
The majority of persons casting their vote in the advisory referendum on the Intelligence and Security Services Act (hereinafter: the Act) has voted against its passing: 49.44% voted against (3.317.496  voters), 46.53% voted in favour (3.122.628 voters) and 4.03% cast a blank vote (270.288 voters). These numbers concern the 6.710.412 valid votes. In addition, 0.35% (23.813) of all votes cast was invalid. Out of a total of 13.064.932 persons eligible to vote, 6.734.225 voters did exercise this right. This amounts to a voter turnout of 51.54%, meaning that the turnout threshold of 30% was reached. In consequence, the results of the referendum constitute an advisory opinion rejecting the Act. This means that the government is to reconsider the Act. The results of an advisory referendum are not binding.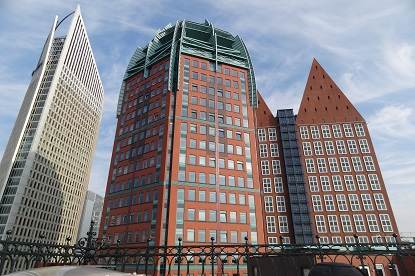 This was announced by the Electoral Council, acting as central electoral committee, in a public session on Thursday, 29 March. Having inspected the official reports, the Electoral Council has found that the election generally ran smoothly. In coming to this view, it considered problems like complaints from voters about accessibility and layout of the polling stations, design and thickness of the ballot paper of the referendum and counting differences in the polling stations.
Voters abroad and proxy votes
In total, 25.857 Dutch voters staying abroad have cast their vote in the referendum by post. The total number of proxy votes cast was 607.404 (or 9.02% of all votes cast).
Outliers
Voter turnout was highest in the municipality of Schiermonnikoog, where 82.88% of voters cast their vote, and lowest in Bonaire, with a turnout of 5.74%.
The highest percentage of votes in favour of the Act were cast in Reimerswaal, with 63,55% of all valid votes being in favour. Conversely, with 74.16% of valid votes cast, Saba had the highest percentage of votes cast against the Act.
Appeal
The determination of the results of the referendum may be appealed. Interested parties may directly appeal to the Judicial Division of the Council of State within six days of the session, i.e., up to and including Wednesday, 4 April.