Annual report 2019 Dutch Electoral Council
In the annual report 2019 we look back on the elections that were held. We also focus on the recommendations issued by the Electoral Council. Furthermore, we reflect on our future role and responsibilities in electoral process.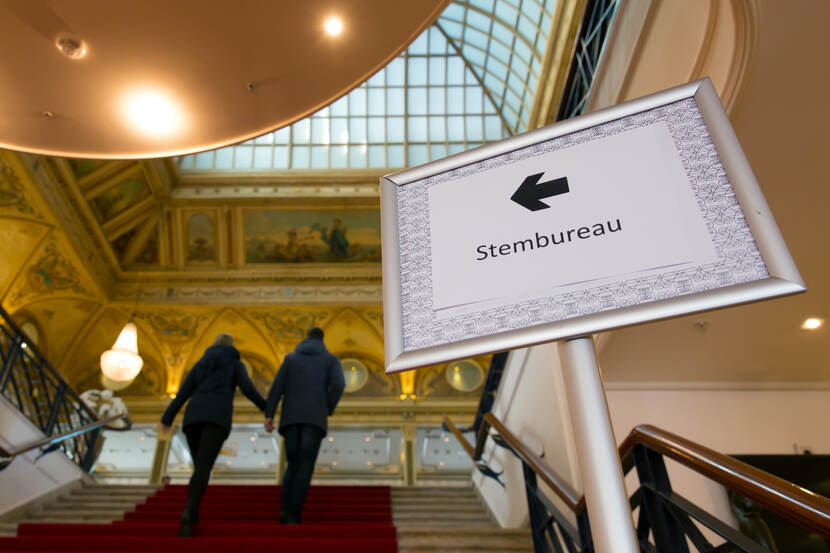 Six elections
In 2019 six different elections were held. This concerned the elections to the Provincial Councils, the Water Boards, the Island Councils of Bonaire and Saba and the Electoral Colleges for the Senate on Bonaire, Saba and Sint Eustatius, as well as the Senate and European Parliamentary elections. According to the chair of the electoral council Jan Kees Wiebenga this was an extraordinarily intensive period, during which many tens of thousands of persons involved put their heart and soul into making each election a success.
Recommendations
In 2019, the Electoral Council issued the following recommendations:
Recommendation on the draft regulations on adopting an official report template due to the possible allocation of addition European Parliament seats (14 January 2019)
Recommendation on the amendment of the Representative Body Members (Temporary Replacement) Regulation (11 February 2019)
Second recommendation on the Election Results (Determination Procedure) Adjustment draft legislative proposal (13 May 2019)
Evaluation of the Provincial Council, Water Board and Electoral College elections (17 May 2019)
Evaluation recommendation on the European Parliament and Senate elections (12 August 2019)
Third recommendation on the Election Results (Determination Procedure) Adjustment draft legislative proposal (14 May 2019)
Recommendation on the New Ballot Papers Temporary Experiments Act (14 October 2019)
Recommendation on the constitutional revision in the matter of the introduction of an electoral college for voters outside of the Netherlands (15 October 2019)
Recommendation on the constitutional revision in the matter of the Senate elections procedure (30 October 2019)