Elections and the election law
Brochure 'Elections and the election law'.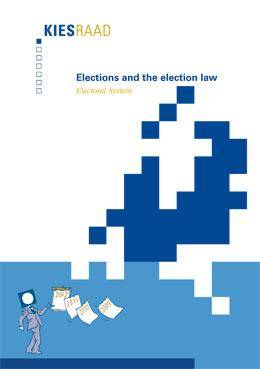 Characteristic of the (current) Dutch electoral system - in international perspective - is its accessibility. Citizens and political parties wishing to take part in elections face few hurdles. The main steps to be taken are: to register your name, pay a deposit, submit a list of candidates and hand in a number of declarations of support. Once a party is elected, it will qualify for government subsidy, provided that it is organised as an association.